Questa e' la pagina che z73 dedica all' arte e alla cultura in tutte le sue forme.Non solo alle forme tradizionali di arte come pittura , scultura poesia ,ma e' arte anche il sorriso di un bambino su una foto , un mobile in cui l'artigiano ha messo il meglio di se, un bell' abito o un romanzo scritto col cuore
zavvi.com.au/zavvi-products -Vota- Media=3 su 3 voti-

T-Shirt printing services in Sydney! At ZAVVI, we offer specialized custom printing solutions for your t-shirts, hoodies, singlets & polos in Sydney and rest of Australia.
www.maisestilosa.com -Vota- Media=3 su 12 voti-

Blog de moda, beleza e estilo. Aqui você irá encontrar as melhores tendências para se vestir com muito estilo. Dicas de roupas, cabelo, sapatos, roupas da moda, looks para se inspirar, roupas da moda.
www.fornacebartoccini.com/castel.viscardo.htm -Vota- Media=3 su 7 voti-

La Fornace Bartoccini di Castel Viscardo (TR) seguendo una tradizione secolare produce ancora mattoni fatti a mano uno per uno per arredare la vostra casa con pavimenti dalle sfumature uniche, formati standard o su specifiche del cliente. Finiture grezzi, carteggiati e levigati
www.12print.it -Vota- Media=2 su 3 voti-

stampa foto
www.goiasfashion.com.br -Vota- Media=2 su 3 voti-

Goiás Fashion, venda de confecções atacadistas de Goiânia-Goiás, atendimento a lojistas e revendedores dentro e fora do Brasil, presencial e à distância com total segurança. O melhor da moda Goiana.
www.audioshopping.net -Vota- Media=2 su 1 voti-

Livro para escutar, a qualquer hora, em qualquer lugar. Gravadas em estúdio, as obras literárias são enriquecidas pela interpretação e pelos efeitos sonoros, tornando a atividade de escutar histórias muito mais prazerosas.
www.vicenzapietra.com -Vota- Media=2 su 3 voti-

Sculture, statue e pavimenti in pietra. Vendita ornamenti da giardino.

Pagina 5

-----------------------------------------------------------------------------------------------------------------------------------------------------------------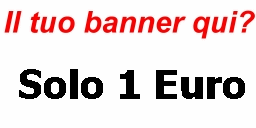 Categorie correlate:
Antiquariato, Architettura e Design, Artigianato, Artisti, Eventi, Filosofia, Fotografia, Gallerie e Musei, Letteratura, Libri e Dizionari, Moda, Organizzazioni Culturali, Pittura, Poesia, Scultura, Storia, Storia dell Arte, Teatro,