www.giocagratis.net -Vota- Media=0 su 0 voti-

Giocagratis è una sala giochi virtuale piena di giochini flash da giocare online. Trovi giochi di sport, avventura, guerra, corse automobilistiche, retrogames, puzzle, simulazioni di volo, combattimenti, tiro al bersaglio e altro ancora. Grazie alla tecnologia flash è possibile giocare senza dover installare i videogiochi sul proprio pc.
trabalheemcasaagora.com.br -Vota- Media=0 su 0 voti-

Aprenda a ganhar dinheiro. Um negocio administrado em casa, simples, magico e divertido. Um negocio que voce pode apernder a fazer. Sites uteis. O futuro esta na rede. Clique e confira.
www.incontri-milano.org/ -Vota- Media=0 su 0 voti-

Comunità virtuale composta dai singles che vivono a Milano e dintorni. E' possibile conoscersi visualizzando i profili degli altri utenti.
www.fashionworld.it -Vota- Media=0 su 0 voti-

Fashion. The first modelling agency set up during the Sixties. Fashion. With a network of agencies, today, all over the world. Fashion. A name imitated by many. Fashion. The true face of success.
www.edizionigde.it -Vota- Media=0 su 0 voti-

GDE Edizioni Musicali, pubblicazioni editoriali di musica da ballo e altri generi musicali: liscio, latino americano, disco ecc ..., etichetta discografica, duplicazione cd, vendita on line di cd, metodi e altro materiale musicale, forum musicale e tanta musica gratis in formato mp3, midi e sotto forma di spartiti in pdf.
www.imecasrl.it -Vota- Media=0 su 0 voti-

IMECA s.r.l. - Cassonetti - Contenitori per la raccolta dei rifiuti Afragola (Napoli)
www.giochigratis24.it -Vota- Media=0 su 0 voti-

Giochi gratis online per ragazze e per ragazzi selezionati ogni giorno.

Pagina 18

-----------------------------------------------------------------------------------------------------------------------------------------------------------------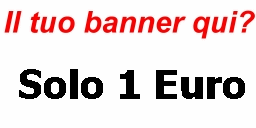 Categorie correlate:
Antiquariato, Architettura e Design, Artigianato, Artisti, Eventi, Filosofia, Fotografia, Gallerie e Musei, Letteratura, Libri e Dizionari, Moda, Organizzazioni Culturali, Pittura, Poesia, Scultura, Storia, Storia dell Arte, Teatro,